Jesse atwell.
Middle-aged,

Earthling

with a wide variety of interests. I prefer a slow,

analog experience

listening to vinyl records, shooting 35mm film, and reading books. I've been a musician, a record label executive, an artist manager, and an entrepreneur.Creator of

TEX

, available now on

GoComics

.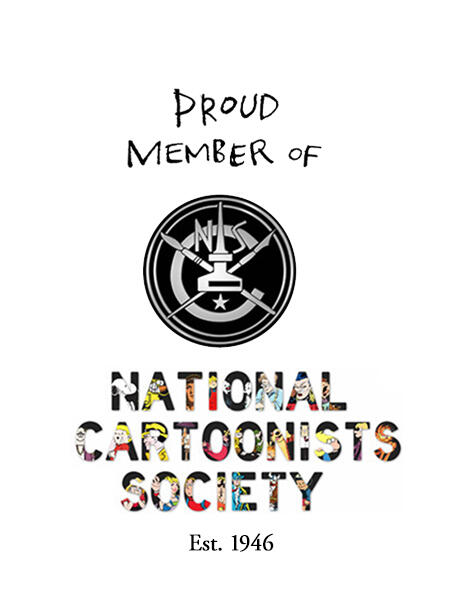 Email Me
© 2023 Jesse Enterprises
About
I find formal bios rather boring. If you really need a formal bio of me, here's the best I can give you. Although, I'm not sure why anyone would want to read it. Stop now. Do something else with your life.Boring Bio
Jesse Atwell is currently Chief Marketing Officer at SongVest, creator of syndicated comic strip TEX, and founder of Yoyoplex Ventures, where he and his wife oversee the management of a fund dedicated to investing in people who are hell-bent on making the world a better place. They help start-ups and artists grow. Yoyoplex has participated in seed rounds for a variety of start-ups and CPG companies, including CREDO, Barista Parlor, Gumroad, Golden Ratio, and more. Jesse is also creator and publisher of The Ultimate Music Marketing Kit, a complete how-to guide to launch an upcoming song or album.Prior to forming Yoyoplex, Jesse was an Assoc. Partner at Triple 8 Management, where he oversaw the organization's marketing and artist services efforts. He is an advocate for customer service, direct-to-consumer campaigns, and growth marketing – using customer insight and experimentation to acquire more fans and retain existing ones. He was actively involved in the marketing efforts of Triple Tigers Records, a JV between Sony Music Entertainment, Thirty Tigers, and Norbert Nix.Prior to joining Triple 8 Management, Jesse was Digital Marketing Manager for Sony Music Entertainment, building and executing digital marketing campaigns for RCA Records Nashville and Arista Nashville. While at Sony Music, he embraced gamification and helped launch Brad Paisley World – a unique online portal that rewarded user engagement with points and merchandise.Before joining Sony Music, Jesse was Associate Product Manager in Hallmark Cards' New Concept Development and Greetings Innovations division where he led the Blue Sky Innovations team. While at Hallmark Cards, Jesse was particularly interested in researching how consumers connected in meaningful ways using new and emerging technologies. He led the development of the first-ever Cards with Flash Drives, which ultimately launched in partnership with Dreamworks Entertainment.He started his career at Razor & Tie Records in New York City. He's been quoted in Billboard Magazine, appeared on Tunecore's Music Made Me podcast, and has been a guest speaker at SXSW and Facebook.Jesse holds a Master's of Music Business from New York University and a B.S. in Astronomy from the University of Kansas. He lives in Austin, TX with this wife, two daughters, one son, and a wild catahoula leopard.
Updated: February 14, 2023I do many things. These are some of the things I am doing right now.Creative
I create the syndicated comic strip TEX. You can follow and read the complete archive on GoComics.Business
I'm Chief Marketing Officer at SongVest. We are democratizing music royalty investing.LifeBrainBodySpirit
How do I contact you?
Call me at 512-850-5785 or use the Contact link on the front page of this site.
What are you favorite art supplies?
I've listed many of them here.
Can I buy your art?
If there's something special you'd like, please reach out.
What are your favorite nibs?
I use the Speedball B6 nib for standard lettering and the B5 and B3 nib for larger, bold type. I use a Nikko G pen nib for most line drawing. Sometimes, I use a vintage Esterbrook 914 radio pen nib. I use a Kakimori glass nib to outline speech bubbles and boxes. My favorite nib holders are made by Kakimori.
I want to work with you.
Contact me.
Updated: February 14, 2023Art Supplies
Pencils: Mitsubishi Hi-Uni, Blackwing, Various
Watercolors: Lukas, MaimeriBlu
Ink: Dr. Ph. Martin's matte Black Star
Drawing Paper: Strathmore Bristol Vellum 300 Series
Watercolor Paper: Fabriano Hot Pressed Extra White
Lightbox:
Scanner: Epson Expression 12000XL
Nibs:Photography
35MM SLR: Canon A-1
35MM Point & Shoot: Nikon L35AF
Digital: Fujifilm X100FCoffee
Scale: Hario
Grinder: Fellow Ode Brew Grinder Gen 2 with SSP Burrs
Kettle: Stagg EKG Electric Kettle
Filter: CAFEC V60 02 Style
Minerals: Third Wave
Dripper: Hario V60 Metal
Server: V60 Clear Glass 600mlPaperTypewriter
1964 Hermes 3000